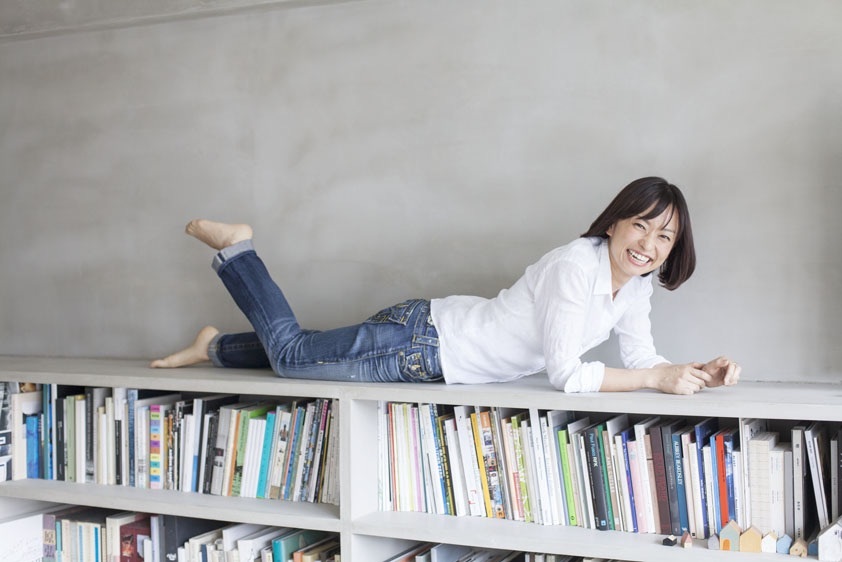 Miki Sumiyoshi
Radio/TV Host, Interviewer, Narrator, Writer
Miki was born in Japan, but because of her father's area of work she spent her elementary school years in Seattle, Wash USA, and her secondary school years in Vancouver, BC Canada, where her interest in various cultures and communication grew.
Miki started her career as an Announcer at NHK, Japan's sole public broadcasting organization. She worked at Fukushima station, Sendai station and Tokyo headquarters, experiencing a wide variety of media work from presenting, narrating, newscasting, interviewing and live-reporting, to researching, directing and producing TV and radio shows. Some of her acclaimed works are:
2006-2010:  Hosted  "the Professionals" (a documentary/interview program featuring exceptional professionals who are breaking new ground and making a difference in their area of expertise)
2007:  MC for the 58th Kouhaku Uta Gassen (the prestigious annual song festival on New Year's Eve)
2010:  Hosted "Hello from Studio Park" (a daily live interview TV show with actors, actresses and celebrities as guests)
She is also experienced in reporting from abroad to viewers of Japan, and has traveled to more than 50 cities/towns around the world on business.
After working with NHK for 15 years, she started working freelance.
She presently hosts Tokyo FM's popular morning radio show "Blue Ocean", which she has been hosting for more than 10 years.
She is also a published writer with the essay "Jibun-eno Gohoubi (How to Treat Myself)" (Gentosha Publishing)
Miki lives in Tokyo with her husband and four beloved cats.
Her husband and she own a cafe/bar "Miavato Coffee" in central Tokyo.
She enjoys learning and practicing "Chanoyu" (the Japanese tea ceremony), loves Japanese kimonos, sports climbing, music, and also watching Korean and American drama series.